Meet Frankie Galasso
The artist and creator of the Rocky Point 5k Lobster and friends. Frankie Galasso is known as America's Most Featured Sports and Entertainment Cartoonist "Frankie Galasso is part Walt Disney, part Norman Rockwell and his cartoon images have been a part of delivering the news for over 30 years."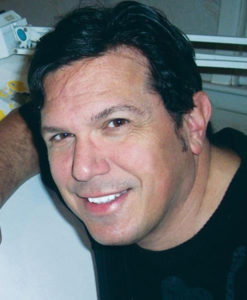 Frankie Galasso: Facebook
Student Artists
The Central Rhode Island Chamber of Commerce held the first contest at Warwick Veterans High School in 2013 for the inaugural t-shirt design. Subsequent contests were held for Signature Mile Markers. Students had the opportunity to submit up to three designs. Local educators, coaches, graphic designers, business leaders, runners and artists comprise a team of judges that make the selections to be used in the Rocky Point 5K. The last class of Warwick Veterans High School entered the contest in 2016 before the school was converted into a Middle School.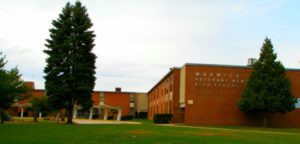 2013 Winner of the Inaugural T-Shirt Design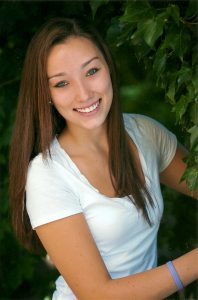 Hannah McGuirl
Hannah found a 1910 postcard. "The Ferris Wheel, Rocky Point R.I." and took a slice of it, created the lettering and combined the two to fit the design criteria.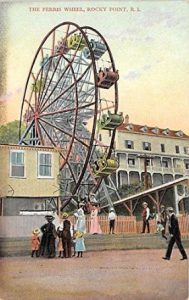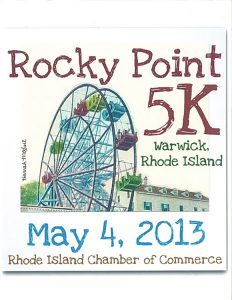 First Runner Up – Jessica Tyree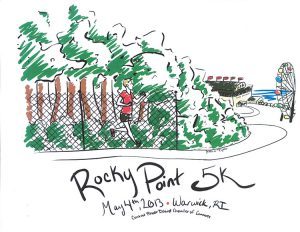 Second Runner Up – Carlie McPherson
Third Runner Up – Gaven Vicino